Inflatable Water Slides are the best addition to a hot summer day. Our slides will make you kids have the best weekend ever.
Water slide rentals are great fun as you slide down quickly and cool down quickly. The kids will be lined up around the corner to get the chance to ride down these massive, exciting and bright slides. We'll bring the cord and hose as long as you are within a 100-foot distance.
There are a variety of choices for small and large water slides. Be sure to choose one that is suitable for the age of the youngsters and the number of guests. Most slides can easily accommodate between 10 and 20 guests (as long they are willing to wait in line for a few minutes). While smaller children may be afraid of tall slides however, our slides can accommodate 10-20 guests.
Slides will be secured with stakes or sandbags so that they are protected from light winds.
We're certain that, regardless of the water slide you choose to rent you'll be delighted and would like to rent another!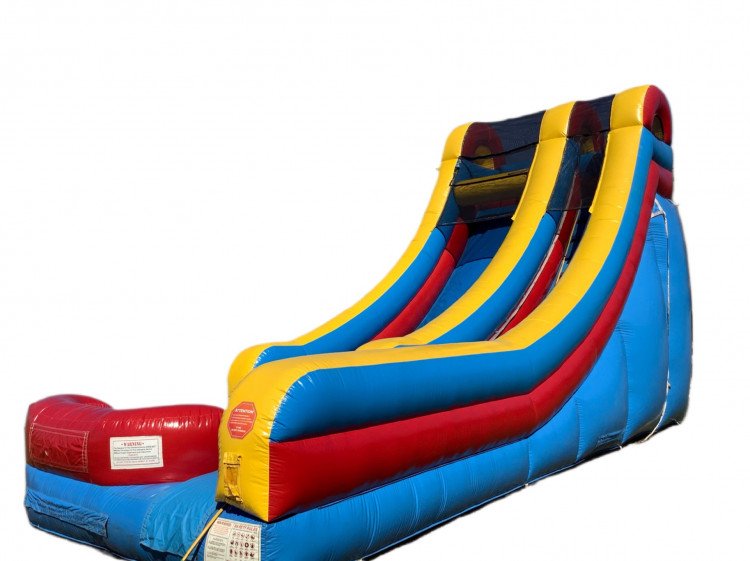 18' Water slide
from $250.00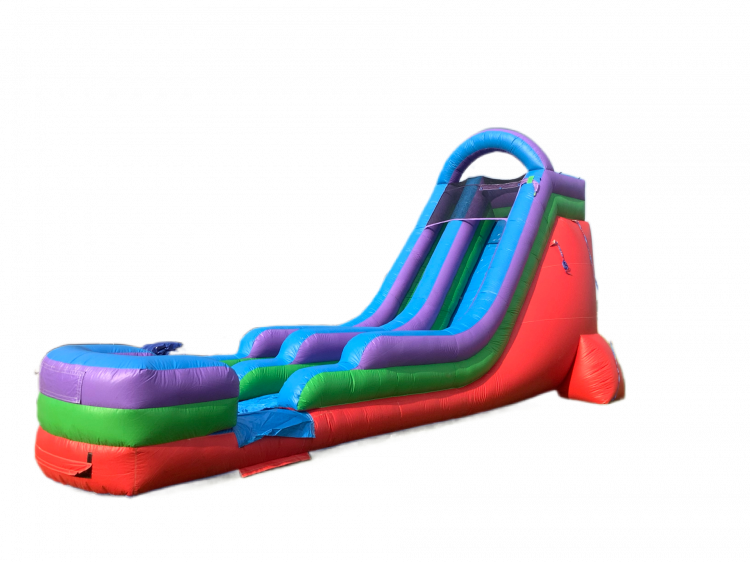 18' Retro Rainbow
from $275.00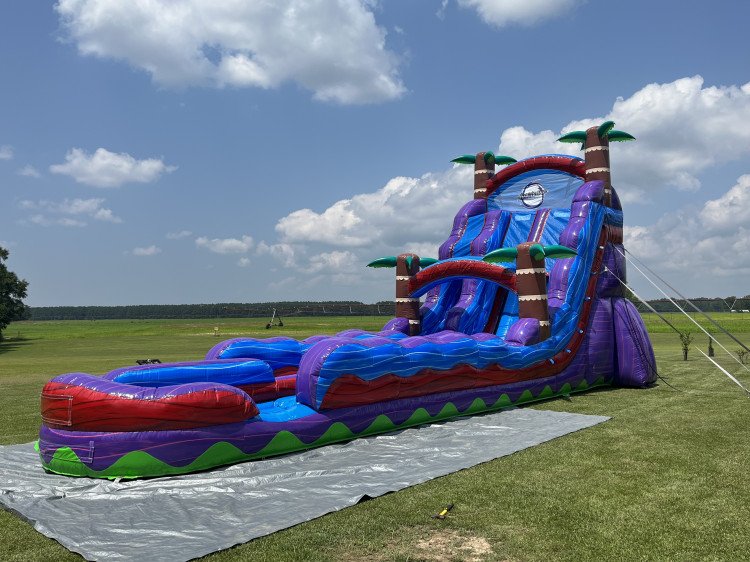 22' Tropical Hurricane Dual Extended Lane
from $375.00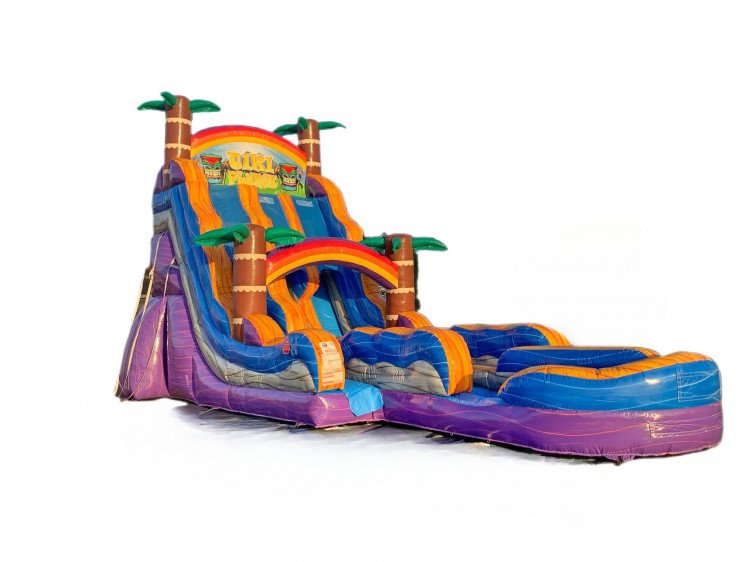 22' Tiki Plunge Dual Lane
from $350.00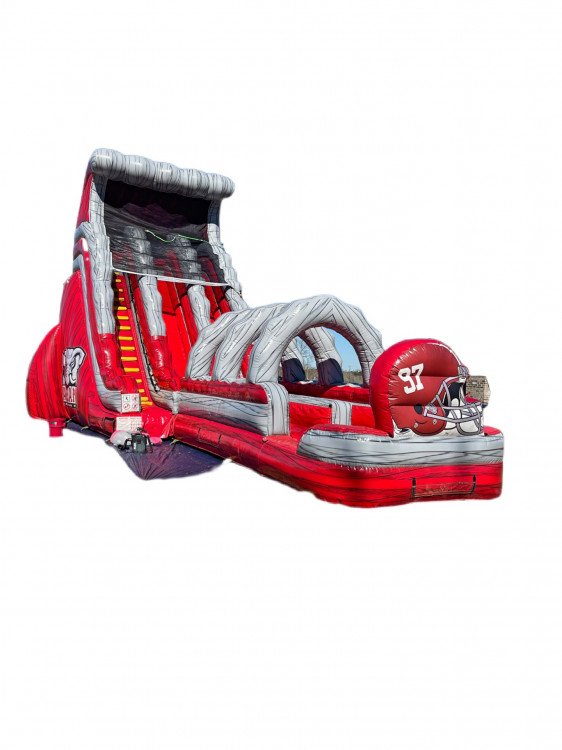 24' Roll Tide Dual Lane with slip n slide
from $395.00